A company that is not looking forward and moving into new areas is a company that is stagnating and can expect to be overtaken by its competitors. The phrase "develop or die" has never been so dominant in our industry. The recent history of UK and other Western leather industries is full of examples of those companies that recognised this too late.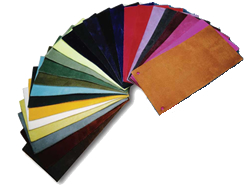 Development of new products is essential to staying alive in the industry. ALC can work with any hide or skin (by product of the meat industry) to help you engineer-in product attributes and performance.
R&D effort is time consuming and expensive, many companies do not have their own in-house teams to deliver product development work. ALC's time can be bought to allow 100% concentration on R&D from experienced personnel.

Improvement of an existing product, either by leather performance attributes or in terms of "better - faster - cheaper". Using the principles of "Right First Time" and TQM, lead times can be shortened, inventory can be reduced and reworking can be significantly cut.

Embellishment of an existing product can be very useful, giving it a little something extra that extends the life of the product with the customers. This can take the form of different aesthetics from changes of finish options, or a more substantial re-structuring of the process.

Optimised Properties making each product into the best it can be. Many tanneries rely on chemicals suppliers to communicate and convey the general trends in the industry, but attempting merely to copy the competition is not where true profitability lies.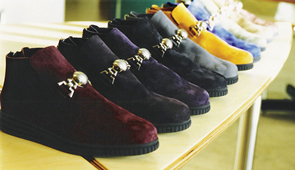 ALC Ltd always attempts to use the proprietary chemical products in-house at the tannery, or those readily available locally to help the client to maintain the cost-base and secure supply lines.
As a general principle, we do not promote specific chemicals and do not owe allegiance to any chemical manufacturer or distributor.